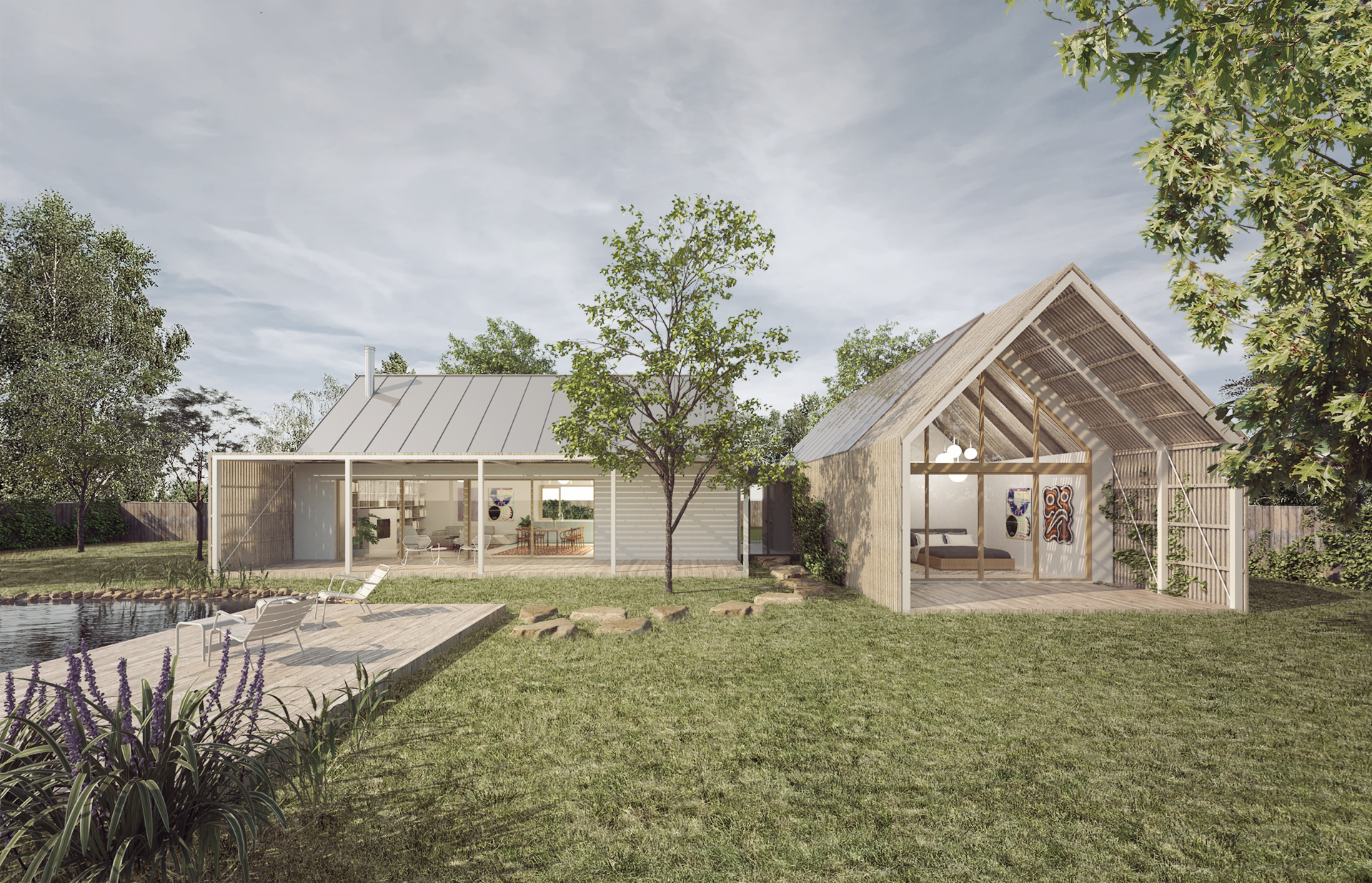 House near Bohemian Paradise
study 2021
The most beautiful design brief. An astonishong large plot of land in Bohemian Paradise, no restrictions, no regulations. Only our effort to fulfill clients' dream of a weekend house, which will eventually turn into their full-fledged living.

Dobšín is a village on the edge of the Bohemian Paradise, which has preserved the traditional character of the development of farm houses with gabled roofs. The typology of the original farms usually consists of a residential building and a barn oriented perpendiculary to it. We apply this volumetric principle to the newly proposed family house.

We divided day and night traffic into two separate volumes with a gabled roof and a extended pergola interconnected by a neck.
The shape of the pergolas responds to the orientation to the south and connects to both masses through a unifying mantle of wooden slats.