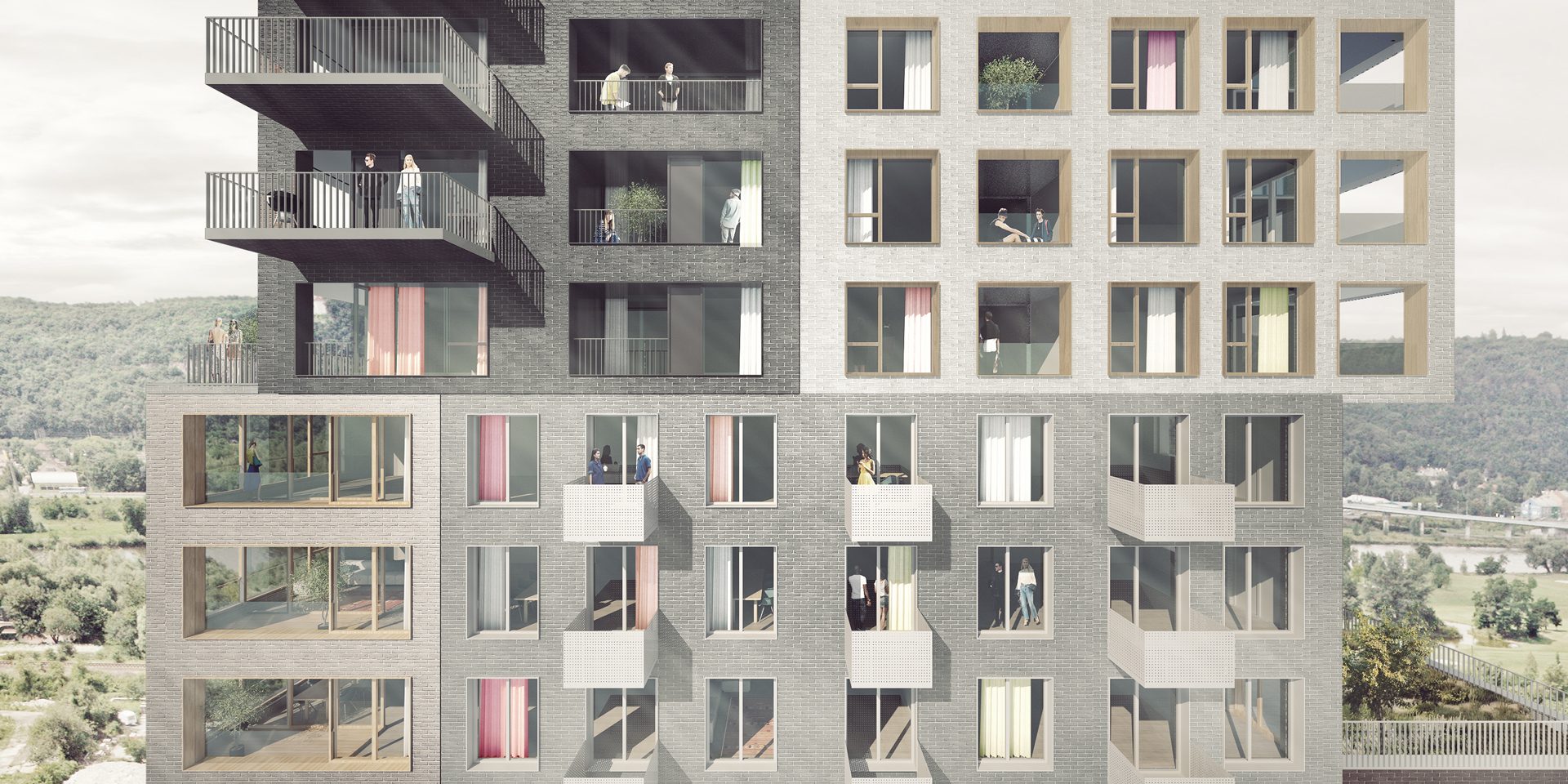 River Park Modřany
studie 2017
Location
The plot is situated along the Vltava river on the southern outskirts of Prague. The site is a part of the former brownfield, which is already being transformed into a new residential area. Two transportations arteries limit the plot: the train on the west and fast tramline on the east. The biggest advantage for future development is a connection with the surrounding greenery, river and the hills of the national park "Chuchelský háj" on the opposite riverbank.

Brief
The clients brief is based on the actual valid zoning permit (which defines the maximum layout limits, volumes, functions, etc.) of the seven towers. The aim is to rethink the efficiency of the actual layouts and bring in new ideas not only for the tower facades, but also for possibly changing layouts of apartments. At this stage of the project, landscape and parking design is not required.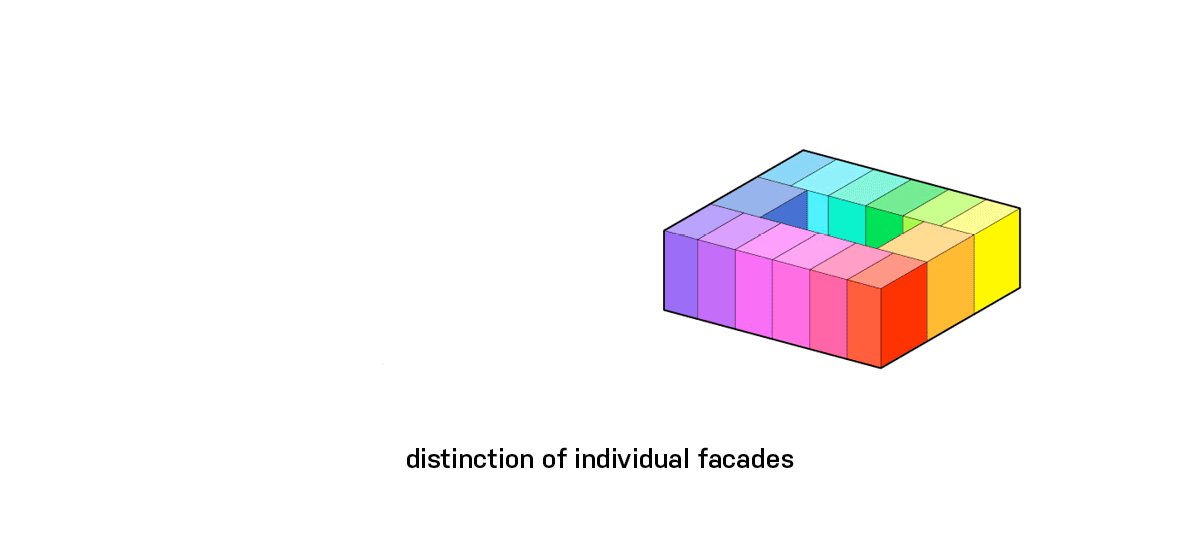 Design concept
The proposal is based on the idea of combining the current tower volume scheme with a typical cosy 19th century housing block. The massive volumes of the towers are fragmented into smaller volumes defined by different facades with respect to the limits, the orientation and the required flat mix. Some of these volumes are also shifted within the limits of the valid zoning permit, to further reduce the originally massive volume. The concept is based on the idea of maximum variability of both- the layouts and the facades (types of windows, materials, balconies, loggias, cladding, railing type, etc.). The combination of these different types of facades – "patchwork" – enables the future possibility of adjusting the final design to the client's requirements and budget, all without losing the original design idea.