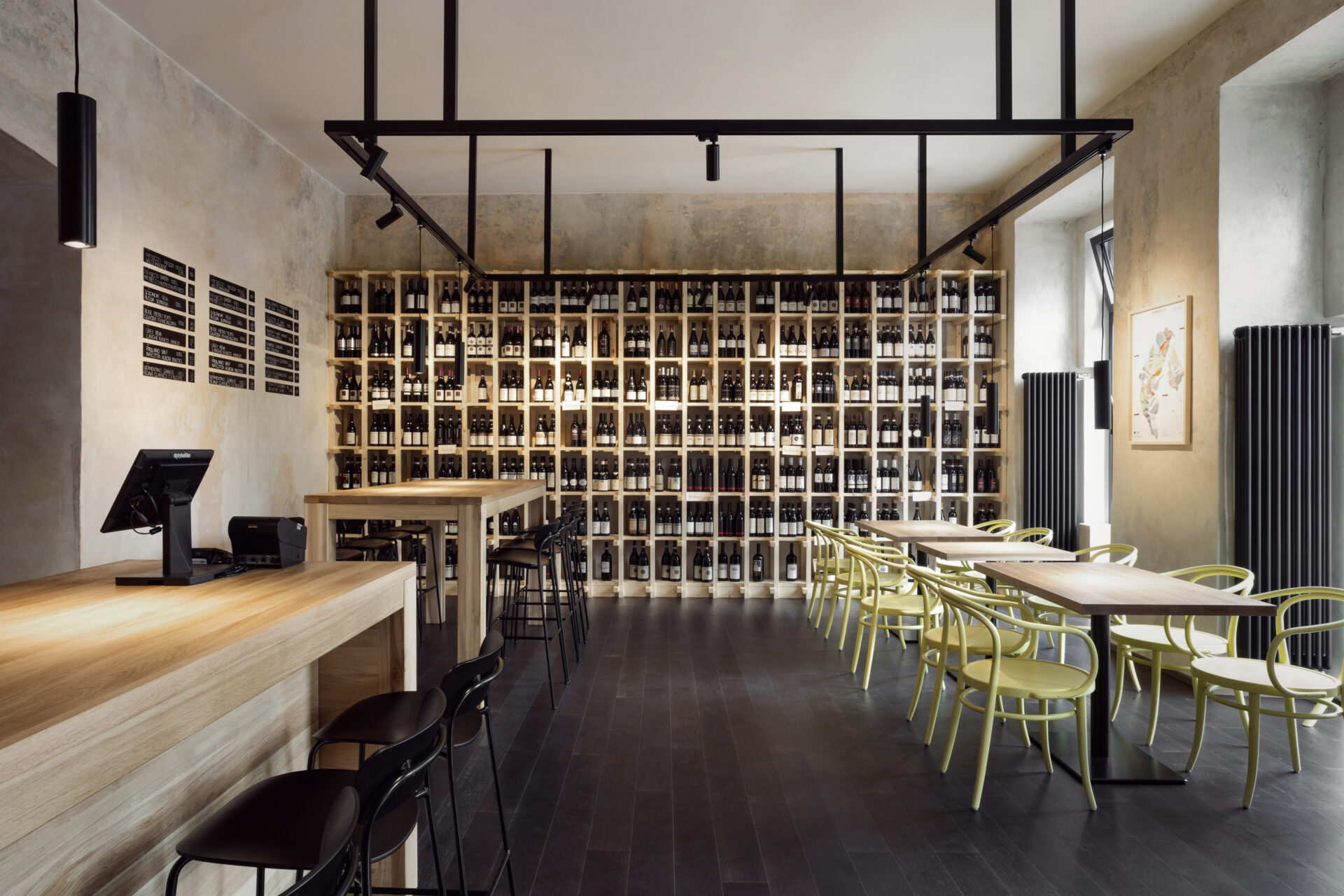 Vicino DiVino
realisation 2020
An italian winery in the heart of Moravia? This special task had to be assigned to edit!

The space is located in the ground floor of an office building built in 1924 in the centre of Brno. For the main areas oriented towards the street and into the courtyard, we have exposed most of the original structures and surfaces. Spruce timber shelves for vine bottles form a dominant of these spaces. The particular seating zones between them are further emphasized by suspended steel frame lights tracks.

The central area was severely damaged by incompenent building impacts. In order to conceal these informal structures, we have designed a suspended barrel vault. The vault and the walls are cladded with teracotta tiles reffering to italian wine cellars. One single table and an oak wood counter are the only furniture here and dimmed light create an intimate atmosphere, contrasting with the illuminated main spaces.