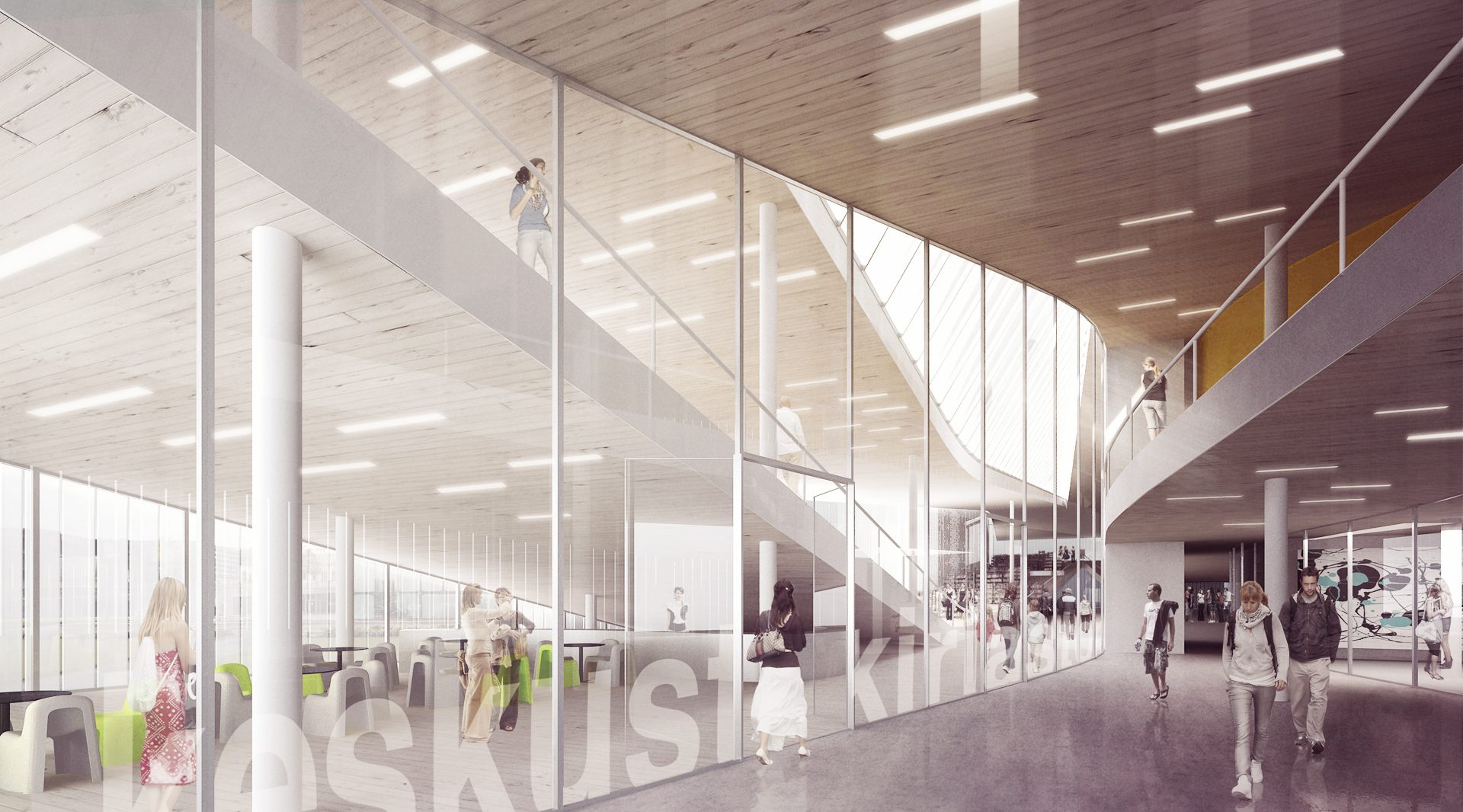 Library Loop
competition 2012
The city of Helsinki decided not only to use the opportunity brought with the new large development of areas right next to the city centre, but also to fulfill its dream and build here a new central library that would express the Finnish passion for reading and literature and which would adequately respond to the demands of information and technologically developed society by its facilities and operation.
We responded with a design that follows 3 main intentions:
1. to conceive the building primarily as a public social space which reflects the shift in the role of a library brought by the 21st century.
2. to focus on users comfort and provide them with a user-friendly environment rather than an overwhelming monumentality.
3. to reflect the issues of sustainability and get the most out of natural elements such as daylight, sun heat or natural air flows.
The proposal seeks to offer a rich space with the desired visual contact between different functions and programmes in the building. By cutting the basic volume to fit into the site limits into longitudinal strips that overlap, the library becomes a closed loop of a fluid interior space. Flooded in light, offering surprising views and stimulating by its complexity, it invites visitors to walk further and discover more in new ways. While the exterior facades are composed of glass panels with changing opacity to give the building an independent and timeless quality, the interior is dominated by abundant wooden finishes to make people feel comfortable like at home or in a sauna.