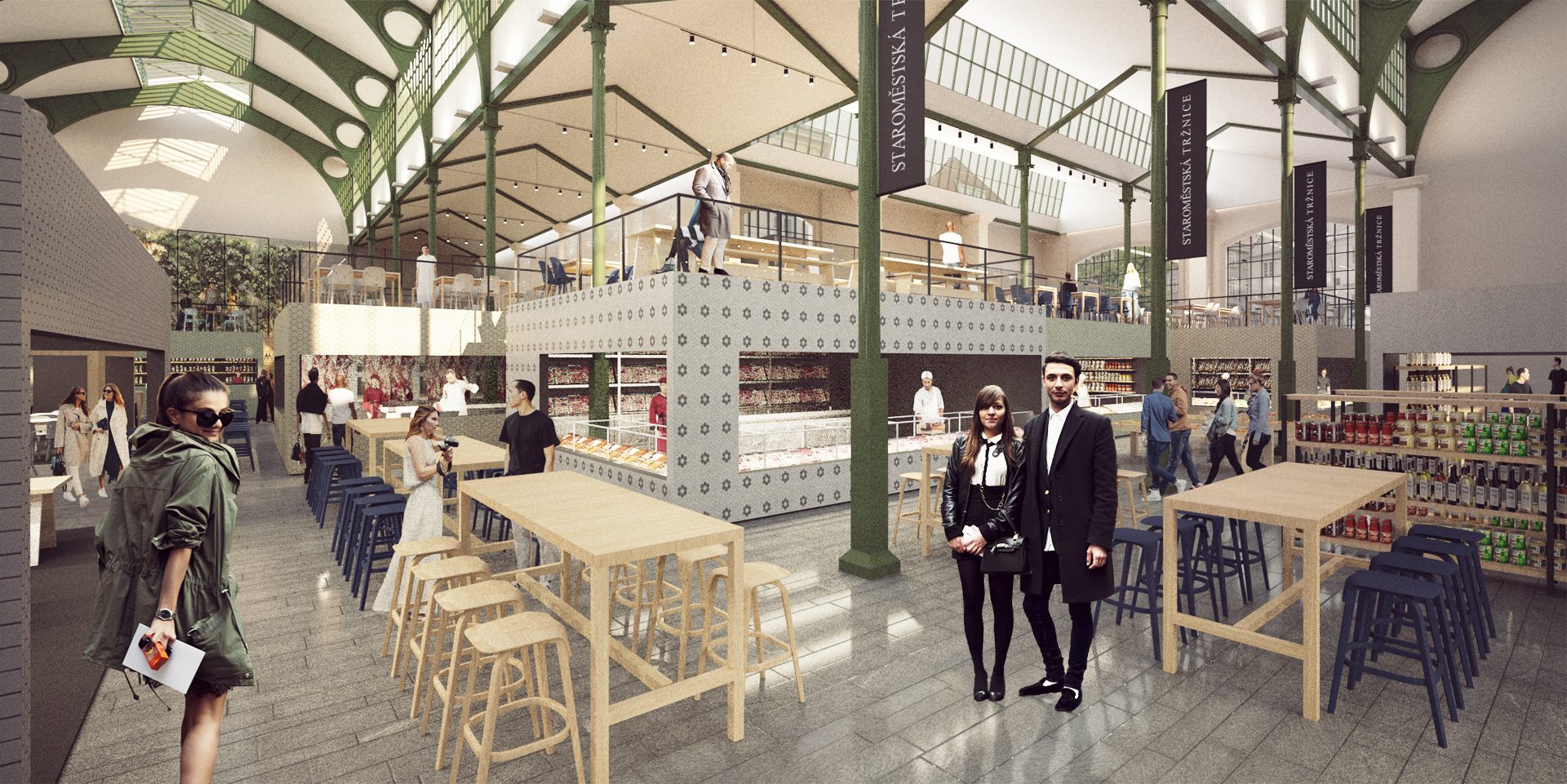 Staroměstská tržnice
study 2016
The City of Prague plans a reconstruction of the Staroměstská tržnice, a big marketplace located just by the Wenceslas square. For an unnamed client, who wishes to take part in the tender, we created a design of the reconstruction with the aim to restore its original function.
The key element for our layout was the intention of reestablishing the spirit of unrestrained and chaotic medieval marketplace, but with strict rules regarding the layout of sold goods and the movement of customers. The designed organic placement of sales stands creates irregular but cozy corners and simultaneously enables the customers to gradually discover new goods. The customers are lured in by installations of colorful pieces of furniture, situated by both entrances from the street. Right after the customer goes through the generous space of arcade, the big and historic space of the marketplace opens up in front of his eyes, full of irregularly placed boxes, which unite different sellers and types goods. Throughout the whole time spent in the marketplace, the customer can always simply walk up the stairs leading up to the gallery and rest for a while with food, a good cup of coffee and observe the life downstairs.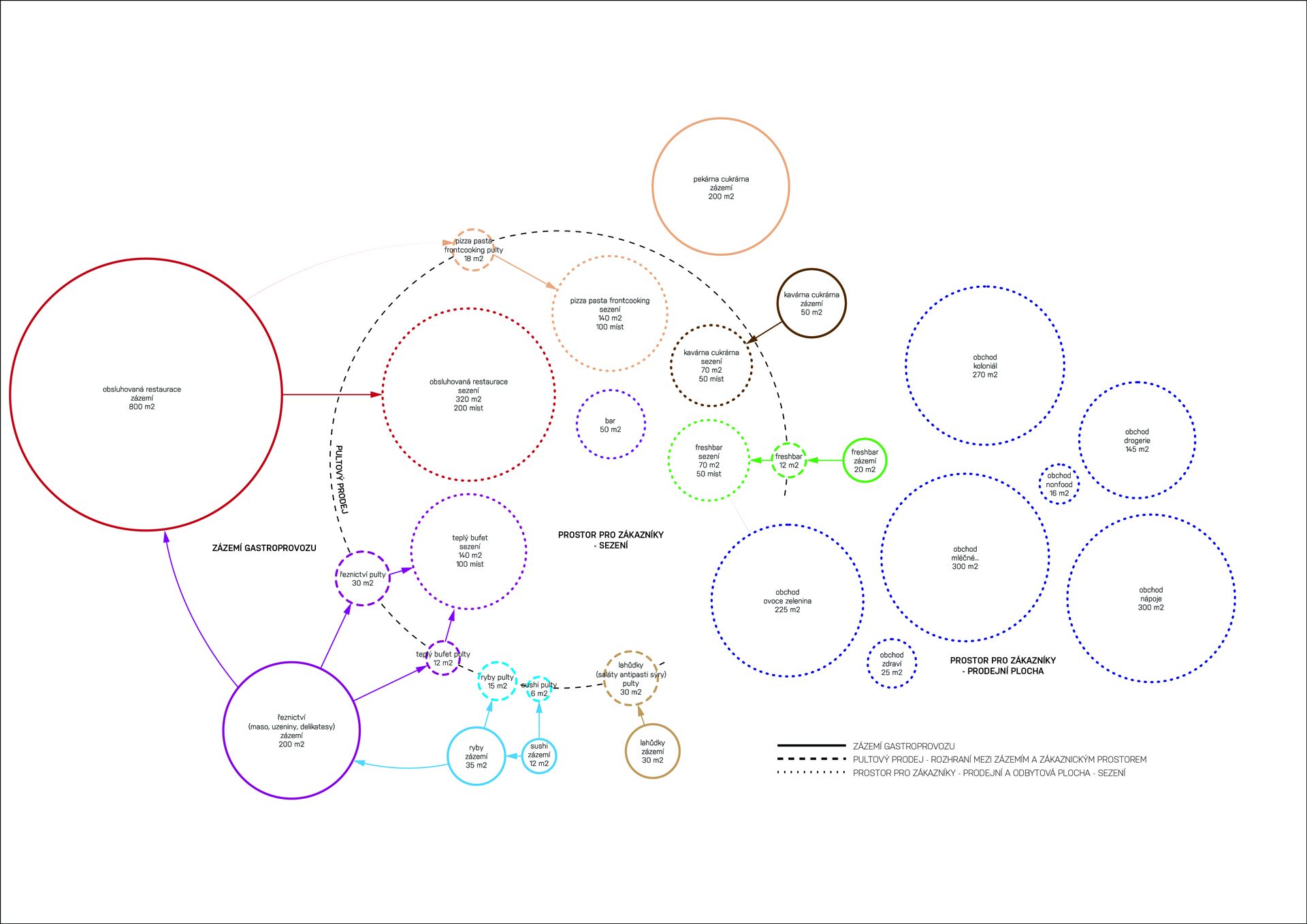 The operation of the marketplace is strictly divided into the part for customers and the operating part, in order for these two parts to never collide with each other. The entrances for the customers are located on the Rytířská street and 28. Října street, through big and generous passages of apartment buildings. The movement of the customers is slowed down by the irregular layout of different sales stands such as the fish shop, the butcher's, coffee shops, candy stores and many others products, placed in separate stands. In the imaginary bay of the marketplace, a big restaurant with a bar is placed. The gallery on the first floor is accessible by one-armed staircases in between the boxes, onto which we have placed most of the tables for the customers and additional places to buy coffee or other beverages. The tables offer beautiful views of the bustle and movement downstairs. The toilets for the customers are located in a basement, same as the utilities and technology, hidden behind the whole operation, but those can be accessed by different stairways and freight elevators. Supplying of the marketplace takes place from the Rytířská street. All the boxes are interconnected in the basement by a corridor, which goes around the perimeter of the marketplace.