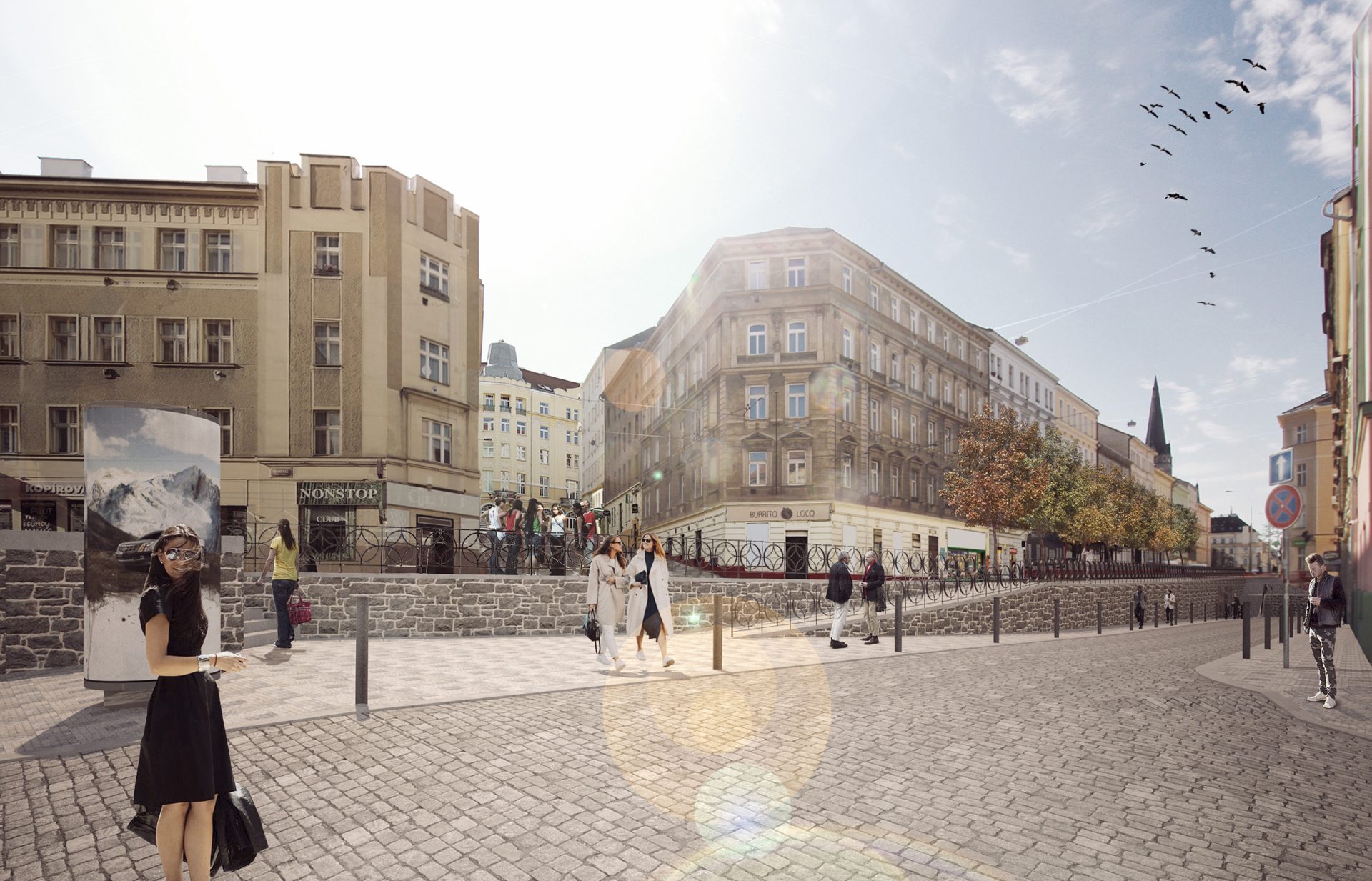 Seifertova Street
study 2018
Edit! is located in Žižkov and we all resonate with local atmosphere. When IPR asked us to participate in a competition to make a study of public space practically behind a corner from our studio, we were very excited. We couldn't say no to the opportunity of reconstructing a place that we walk through on a daily basis. The brief included the design of the public space at the tram stop Lipanská with adjacent parts of Seifertova and Taboritska streets, the famous staircase on Žižkov at the end of Rokycanova street and last but not least- the space in front of Bezovka. After winning the competition we have completed the design with a complex solution of all adjacent public spaces.
Seifertova

Changes of Seifertova street lie in interconnecting two different street levels (Seifertova and Chlumova) and making it more habitable, easier to walk through for pedestrians and slowing down the traffic. The space was remodeled due to the fact that the tram station Lipanská functions as an access point for nearby municipal office of Prague 3. Pathways are defined by triangular areas made out of prefabricated concrete panels with greenery inside. This element is based on Seiferts memorial, which is located nearby the tram stop.

Rokycanova
The historic staircase is left in its original form. It will be refurbished and its top and bottom landings are going to be equipped with small architectural objects- a bowl-like bench at the top and a water element reminiscent of former water pump at the bottom. Light installation of LEDs is placed in the front surfaces of the stairs with possibility of displaying different patterns.

Bezovka

Similarly to Seifertova street there is a level barrier in the form of a wall for underground parking. That is why the pathway and the space in front of Bezovka street are connected with a new staircase, gradually recessing into the slope. This area is also equipped with benches, a newly planted tree, an advertising medium, railings and traffic banisters.