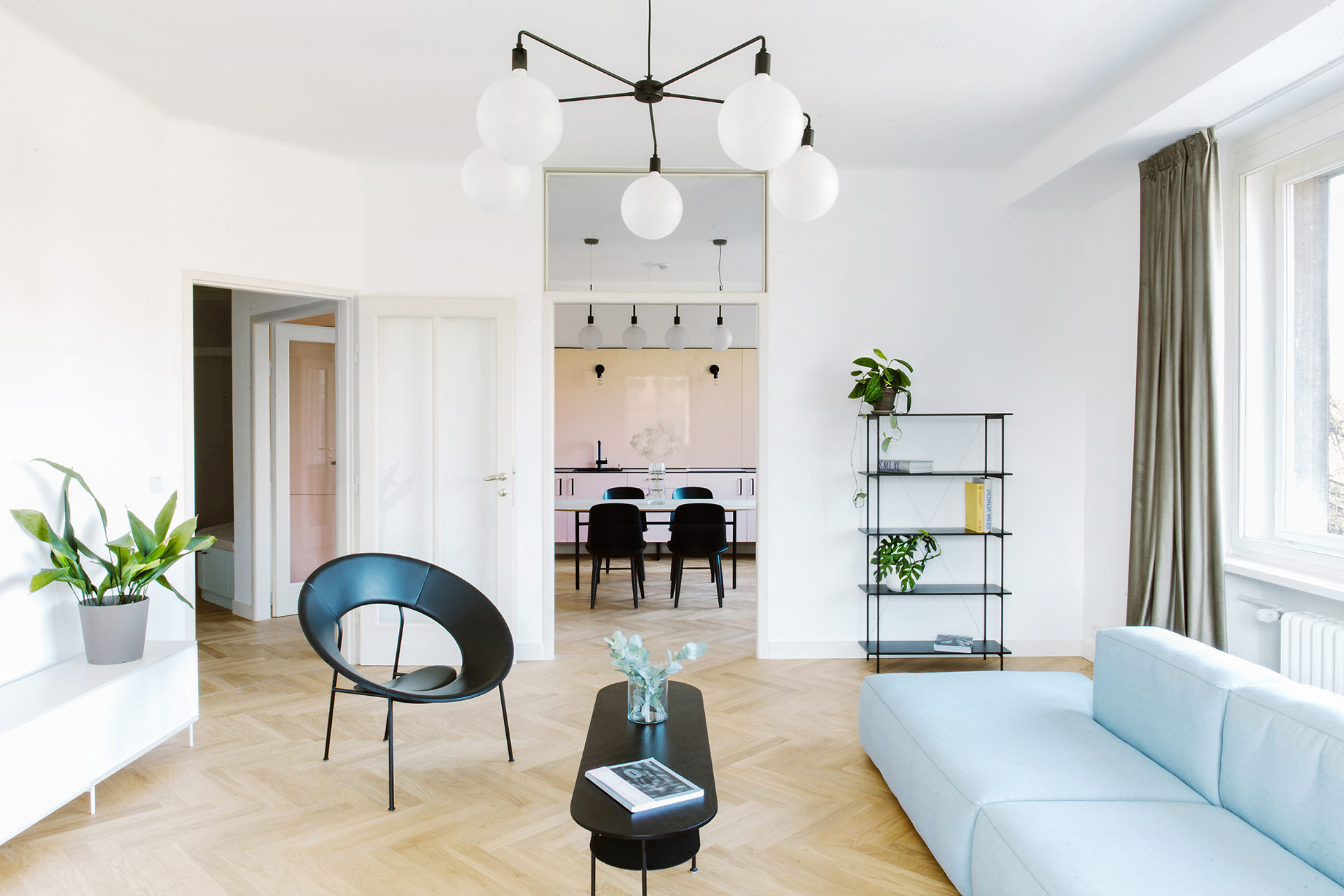 Apartment in Lannova street
Apartment in Lannova street
realization 2019
Interior design of an apartment built in 1938 and designed by architect Fritz Lehmann.

We respect the unique genius loci of the apartment. Therefore we decided pro preserve its original character. We carefully adapt the existing layout to the needs of current tenants with special focus on high quality handicraft renovation of all original interior elements.

The new living room becomes the centre of the apartment, graciously connected with the kitchen and dining area with fantastic views of the Vltava shorefront and Letná hill. The maid's quarter is converted to a modern bedroom with a walk-in closet and a bathroom.

To emphasize the atmosphere of the pre-war era, we apply soft curves and light pastel gradient colours throughout the entire interior.